The Ultimate Tattoo Style Guide
22 Dec, 2021
The Ultimate Tattoo Style Guide
Old School / American Traditional Tattoos
The kind of stuff you see on sailors
About
The Old School traditional style refers to tattoo designs that use very few colors and include elements like patriotic symbols, lucky charms, people, and elements with their own symbolism like roses. People would get these tattoos to preserve memories and mark achievements.
Origin
Early 20th-century electric tattooing machines sparked the growth of Old School tattoos. The Old School tattoo styles were popularized by tattoo artist Norman Keith Collins (aka Sailor Jerry). He died in 1973 but his tattoo style got so popular that even today, not only older sailors but also younger generations still get inked with it.
Design
Originally, these tattoos featured bold black lines, 2D images, and simple shading, and they were limited to specific colors. Today, artists that are still in Old School continue to maintain and preserve its characteristics such as the original motifs, symbols, and color palettes.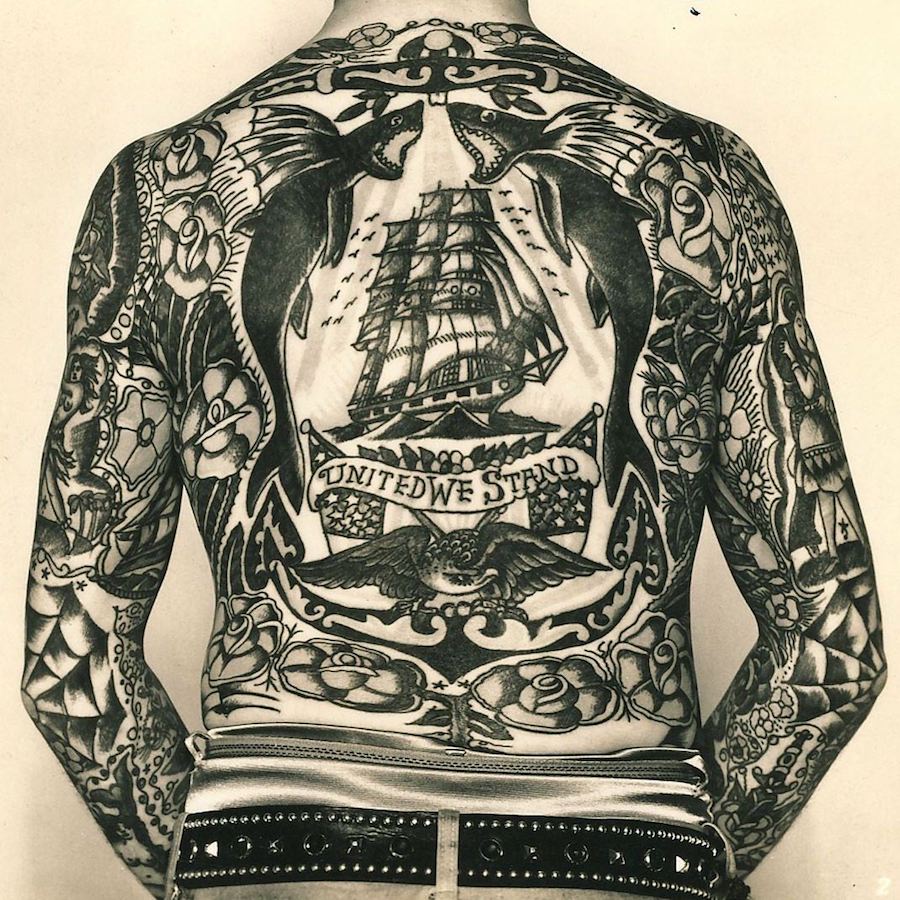 New School Tattoos: Old School With a Flair
The old school turned rebel
About
The new school is the Old School's rebellious son, the old school brought to life. Traditional tattoos like hearts and guns were replaced with icons from pop culture — cartoon characters.
Origin
No longer bounded by limitations of elements and restrictions to colors, the New School is strongly inspired by graffiti art, cartoons, animal characters, hip hop, and pop art.
Design
Generally, a cartoonish look is present and the theme is somewhat vibrant, creative, and attention-grabbing. New school tattoos are bold, bright, and light.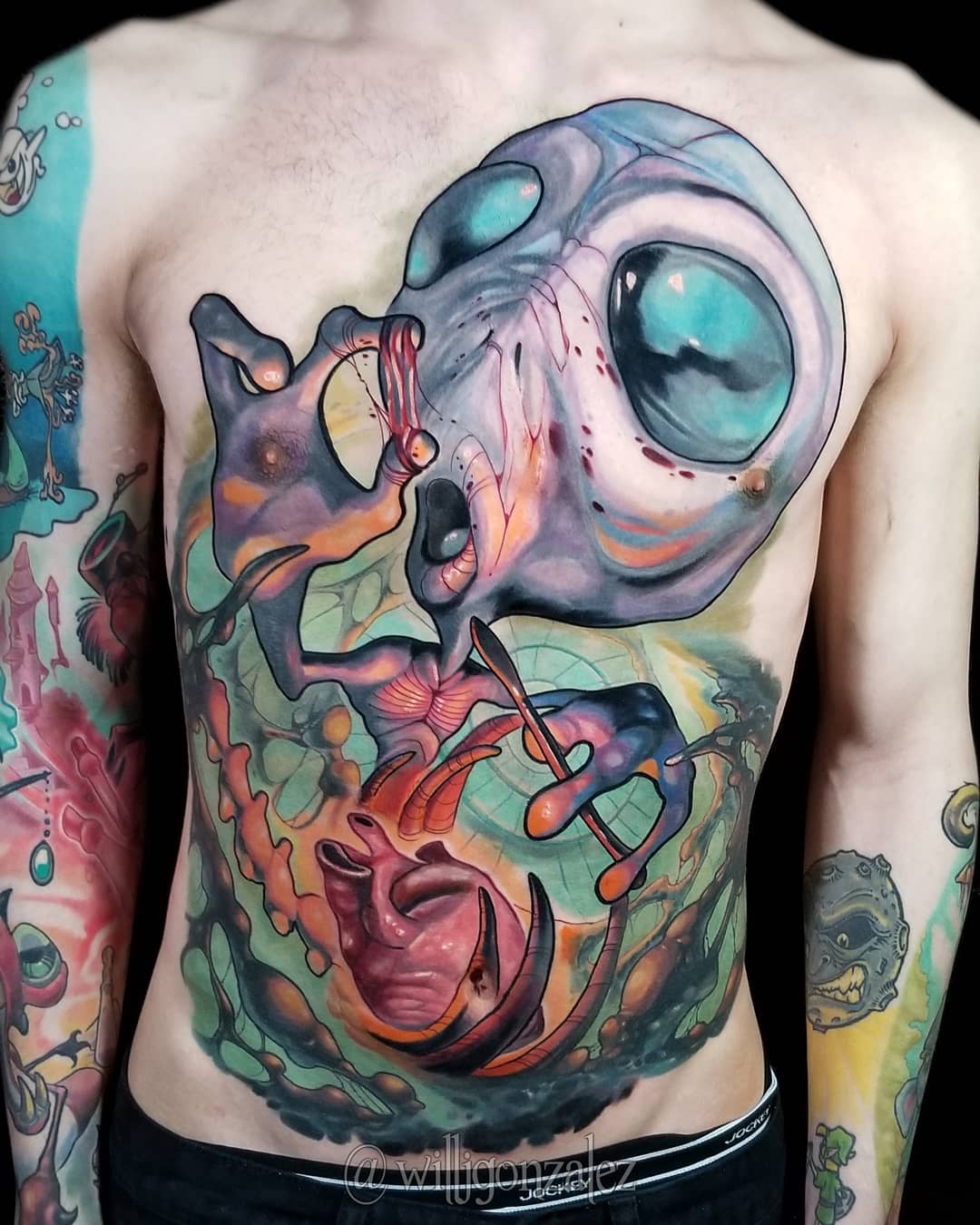 Neo Traditional/ New Traditional
Like old school, but with an art major
About
This style tends to avoid bright and vibrant colors (present in New School) and concentrates more on natural shapes and gradients. Perhaps the richest and most extravagant of all tattoo aesthetics, Neo Traditional tattoos combine their techniques with a rich history of arts and crafts.
Origin
So where does Neo Traditional come into play if Old School was the baby style of the western tattoo tradition and New School was the teenage style? Well, Neo Traditional fit in as the grown-up style. It abandoned its cartoonish looks for a more serious one, dropped its dispropriate depictions, and adopted a more accurate representation of themes. Neo Traditional is strongly influenced by artistic movements of the early 20th century, such as Art Nouveau (strong curves, romanticized scenarios, and Japanese elements).
Design
Neo Traditional style is far from boring, as it resulted in a wider range of themes and symbols, imagery true to the real world, smooth color transitions, beautiful compositions, and intricate details.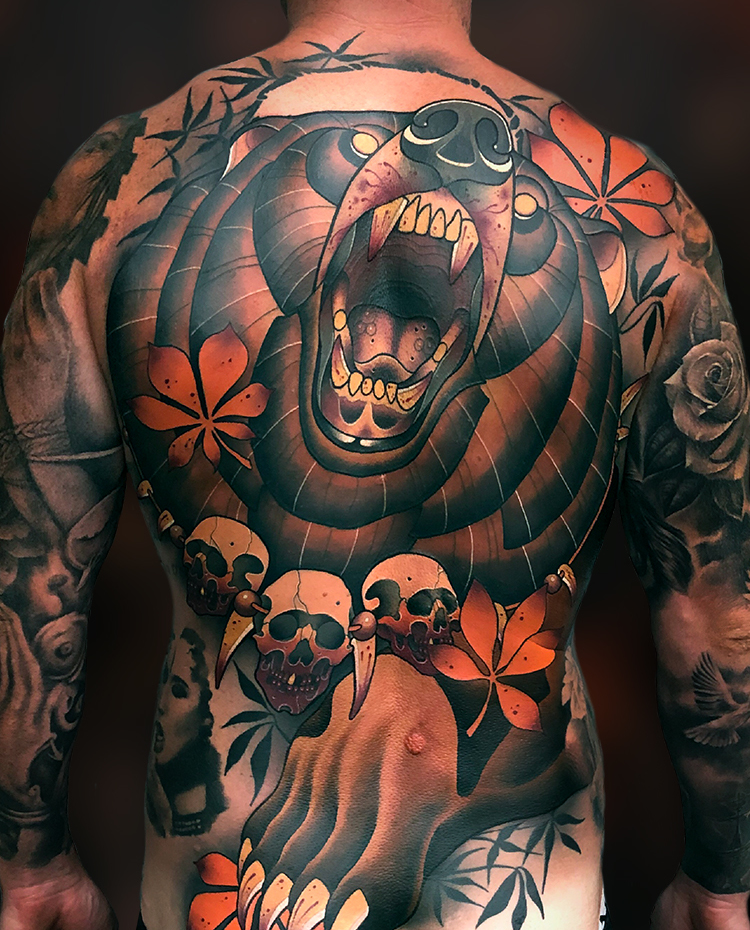 Tribal
Primitive tattoo art specific to a tribe
About
By definition, "tribe" means "a group of people". A tribe may be linked to religious, spiritual, cultural, and traditional beliefs. That's why indigenous tribes would use tribal tattoos as symbols to mark their social status or group belonging, to engrave their rituals, and to signal their wartime achievements.
Origin
The Tribal tattoo style is a heritage of primitive tribes. It began thousands of years ago as a style that was unique to a particular tribe to set it apart from other groups. However, tribal tattoos are not limited to primitive tribes and people still get them even today.
Design
When we speak of tribal tattoos, we are talking about lines, circles, or other geometric shapes, simple abstract patterns or repetitive figures, and large sections of bold black bands.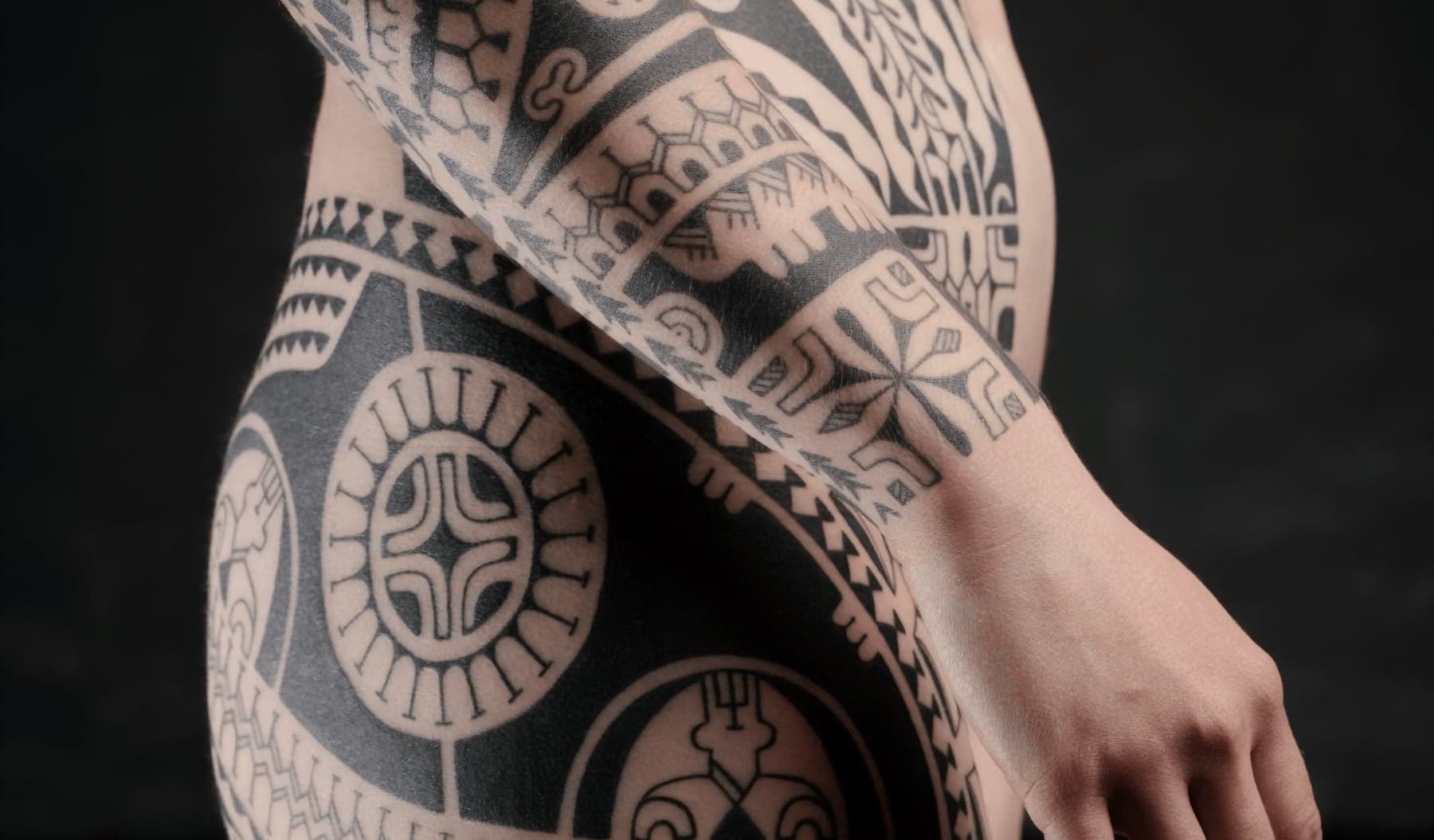 Blackwork
When the west picked up from tribal tradition
About
Blackwork tattoos are the most common tattoos and can be done to literally express anything. With its lack of vivid chroma hues and tints of grey, Blackwork tattooing has become an unstoppable force within the tattoo industry.
Origin
When tattoos became widespread in the west, they no longer need to relate to a specific tribe. The lack of attachment to the traditions allowed individuals to determine their own designs and symbols. The spiritual side of the tribal style was abandoned in favor of personal designs and so the blackwork style was born as a transition from the Tribal tradition. In other words, tattooing wasn't anymore a form of communicating with others but a way of self-expression.
Design
From simple patterns to intricate and complex designs, the Blackwork style has been morphing continually and is mainly identified by the sole use of black ink.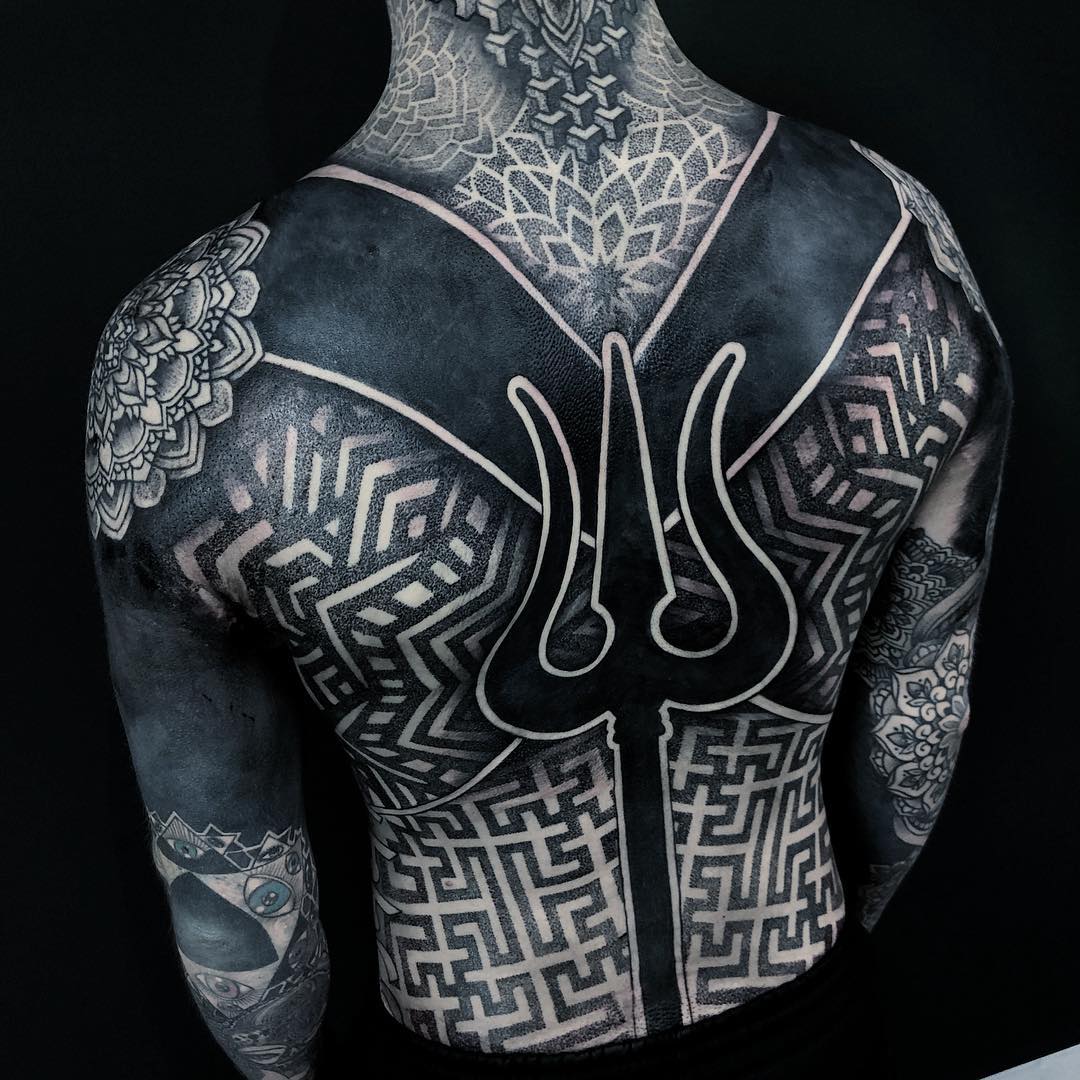 Dotwork
Several dots are put together to create an artwork
About
As the name implies, Dotwork is a style where tattoos are composed entirely of dots linked together to create an artwork. This style uses multiple tiny dots to create dynamic and vivid tattoos.
Origin
Dotwork tattoos draw inspiration from the popular painting technique, pointillism that became popular during the 1990s.
Design
So, what makes Dotwork a style of its own? It's the artist's ability to ink dots of different sizes to create sensations of harmony, and continuity and also to coordinate the quantity, distance, and position of the dots.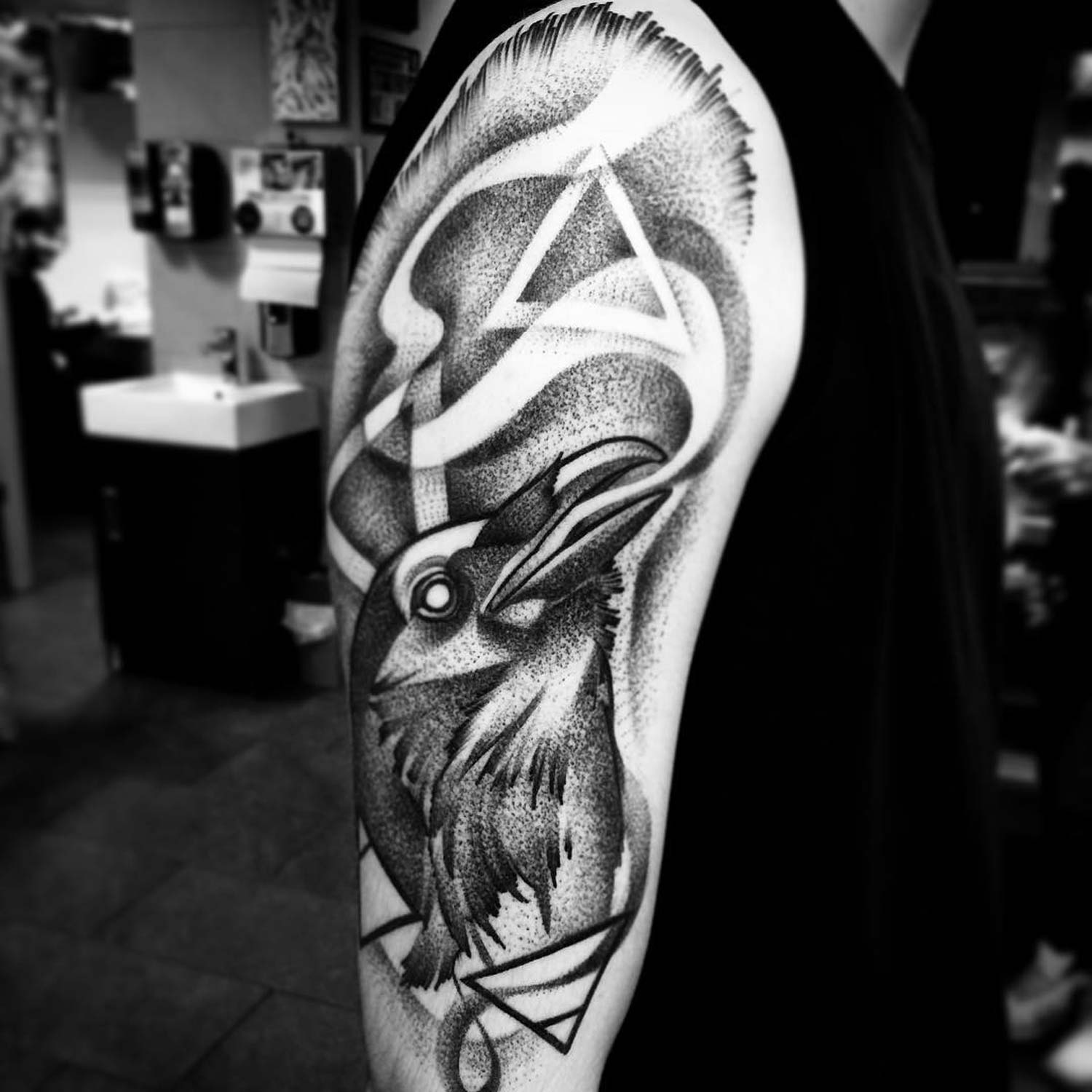 Geometric
The beauty of mathematics
About
To visualize this style, think of the tribal style with a twist of mathematics. Geometric tattoos are used as symbolic depictions of sacred motifs and philosophical concepts. This connection to both the transcendental and the ordinary makes this tattooing style a primary choice for those seeking to connect with the metaphysical and spiritual aspects of tattooing.
Origin
Although geometric patterns can be found in tribal traditions, Geometric as a style of its own is very recent, becoming popular in the 21st century.
Design
In this style, you can have repeating patterns. Or not. You can have symmetry. Or not. You can have real objects and figures. Or not. Squares, rectangles, lines, and other shapes are aligned together to produce even bigger shapes.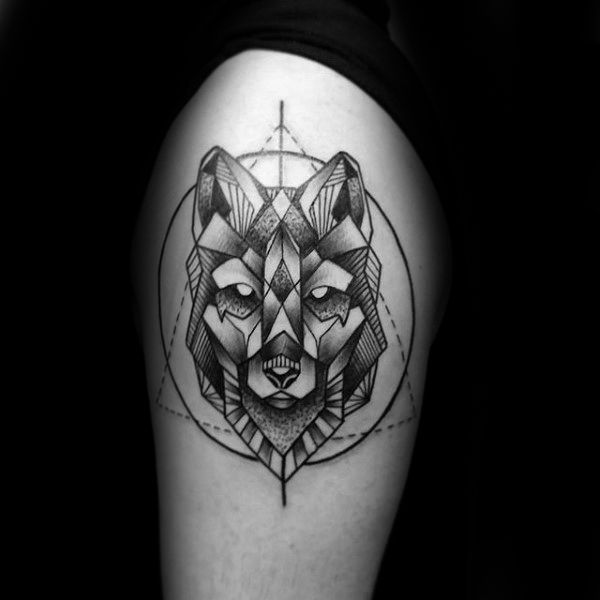 Illustrative
Full of feelings and emotions
About
Labeling a tattoo as illustrative isn't that confusing: If it could easily fit into a book, is 2D and colorful, it's probably Illustrative. If you draw it on paper and ask your tattooist to ink it, it's probably Illustrative. If your kids like it, it's probably Illustrative. Illustrative tattoos are instantly recognizable due to their fine line quality and style, and could easily be mistaken for drawings on skin.
Origin
It seems self-expression is as old as mankind, as the oldest cave painting dates back over 40,000 years. And although illustrative painting may seem a far cry from Illustrative tattooing, the caves prove just how intuitive and integral this style is to humanity.
Design
Shapes, symbols, or colors are not indicative of this style, but feelings are. To convey these feelings, artists stick with 2-dimensional drawings that have solid black outlines to keep the boundaries clear. And when it comes to colors, artists limit the color gradients.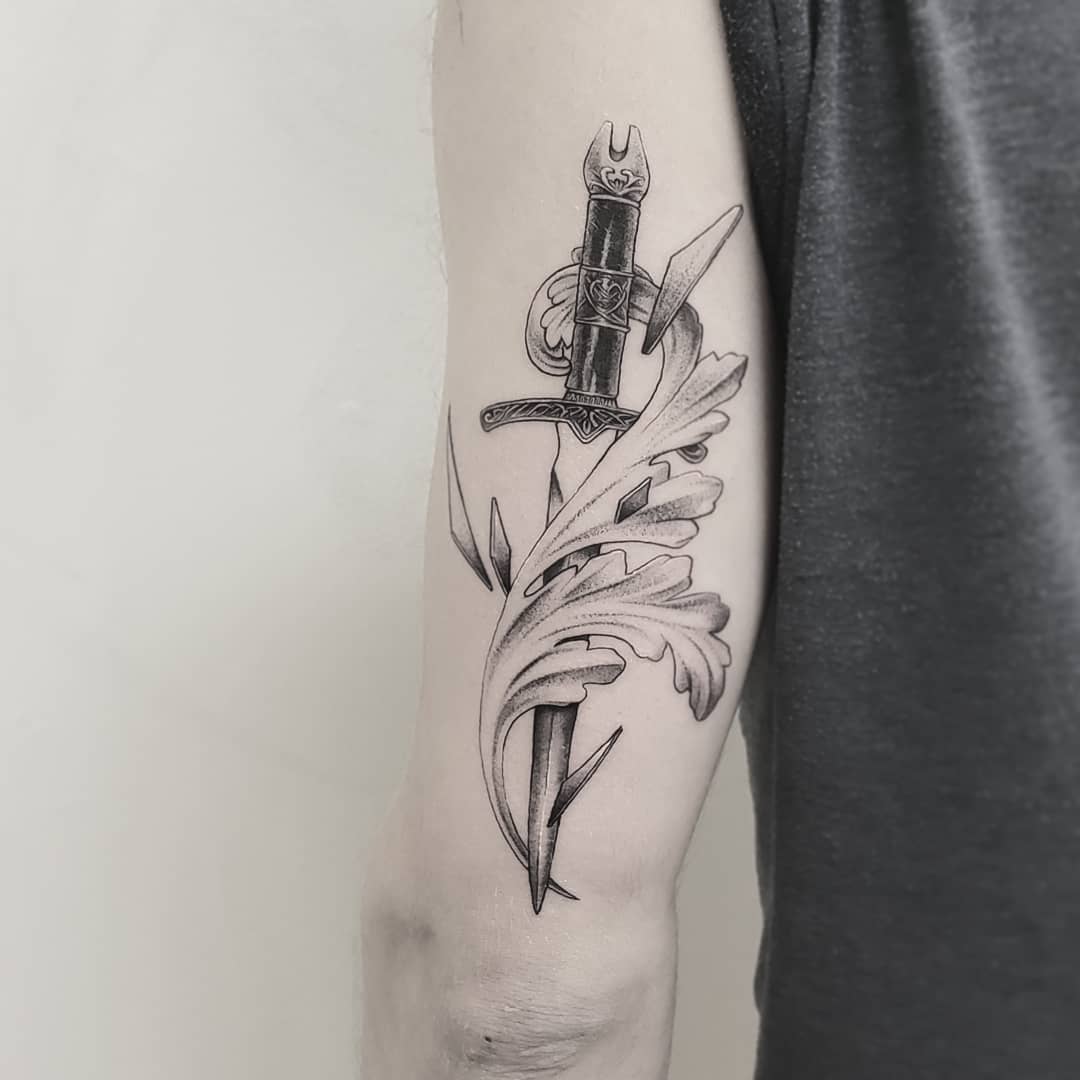 Sketch
A work in progress ...
About
The sketchy tattoo looks like it was ripped from the pages of an architecture sketchbook. This appeals to people who like to create and who love the raw quality of a work in progress, rather than the polished end result. It is a style with modern complex techniques and a classic art feel.
Origin
Sketch tattoos don't really have a precise origin. They were born at the dawn of the contemporary and modern eras.
Design
A hand-drawn style. The lines overlap, the strokes are incomplete, and the elements are incompletely closed which contributes to the style not being perceived as perfect, but instead a natural process of creation. Contrast and shadows are major key elements in identifying this style.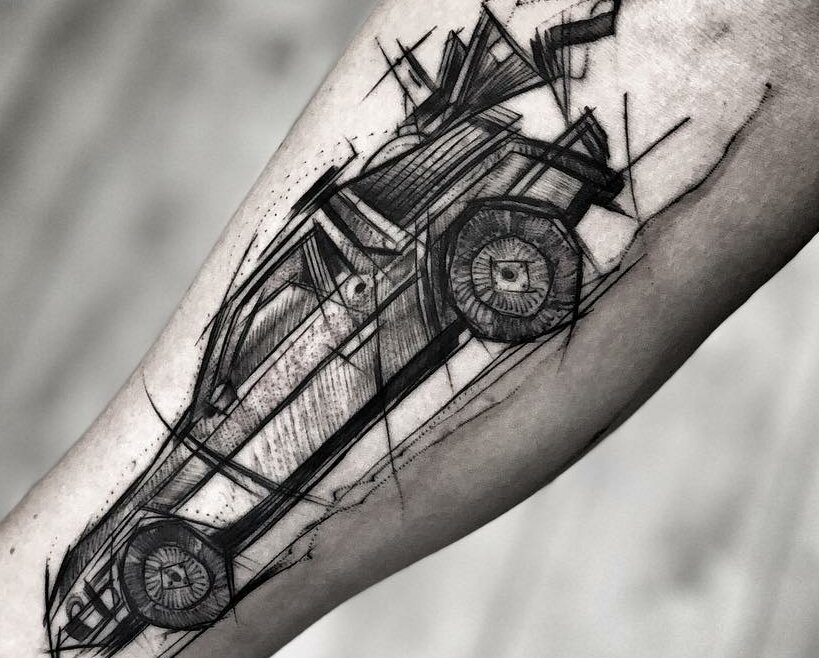 Watercolor
If the ink on the skin behaved like watercolor on a canvas
About
This is one of the fastest-growing tattoo styles, combining traditional watercolors and tattooing mastery. A watercolor style refers to a technique that uses actual painting methods. Tattoo enthusiasts have been drawn to watercolor tattoos because of their undeniable aesthetic appeal.
Origin
Watercolor tattoos don't really have a determined origin. Watercolor tattooing is quite a recent style. When classic tattooing styles became sidelined, tattoo artists had to invent something fundamentally new and so they incorporated painting techniques into tattoos.
Design
Colors in this style spread throughout the skin as if the ink has been spilled or splashed on a canvas. Different color gradients are blended and layered in to create the same soft and textural effect. The colors can be used alongside a tattoo structured with black lines as the color spills over through it.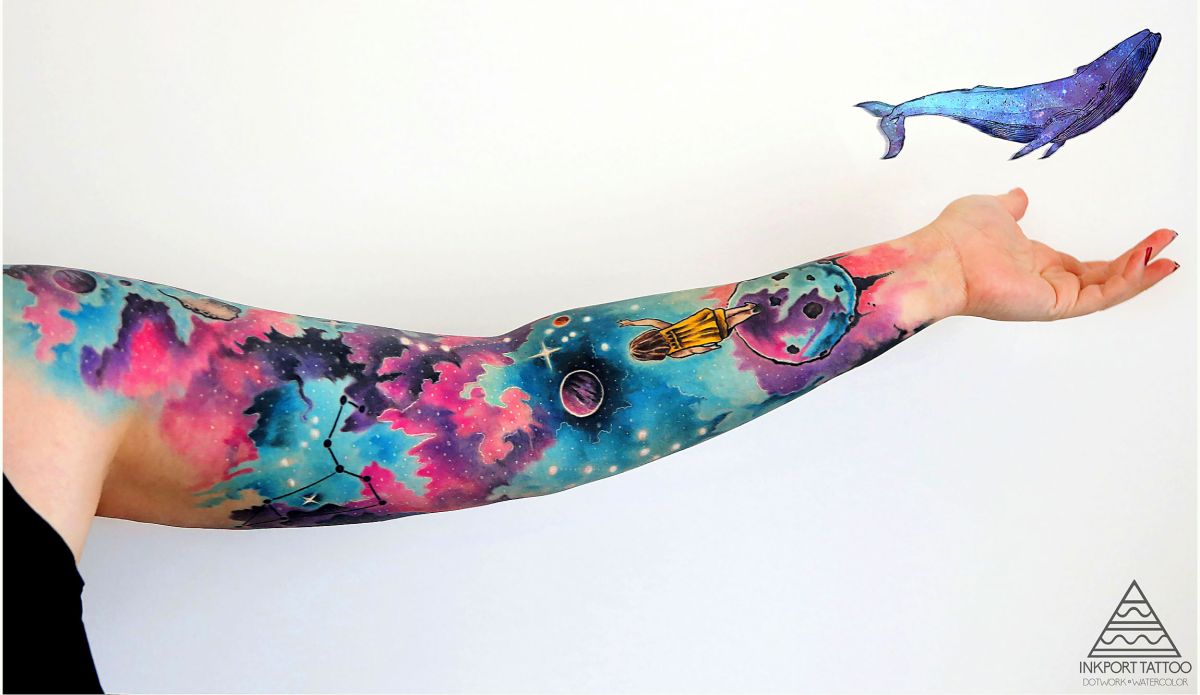 Japanese
Traditional Japanese, not just Yakuza style, not anime
About
Also known as Irezumi, Japanese tattoos are amongst the oldest styles of tattoos. They are easily identifiable by people who have a Japanese background, as they pay homage to the Japanese culture. They require reputable tattoo artists and are often expensive to have.
Origin
This style was originally born as a decorative solution to erase the penal tattoos that were marked on the body of criminals. He took off in Japan, in 1827. This style evolved with a mystic of criminality associated with it but became later popular among the Japanese people.
Design
Japanese tattoos are two-dimensional as if printed on fabric, with strong bold colors and curvy lines. The Japanese tattoos have central and common themes and motifs rooted in the Japanese culture like Japanese heroes, geishas, samurais, monsters, or dragons.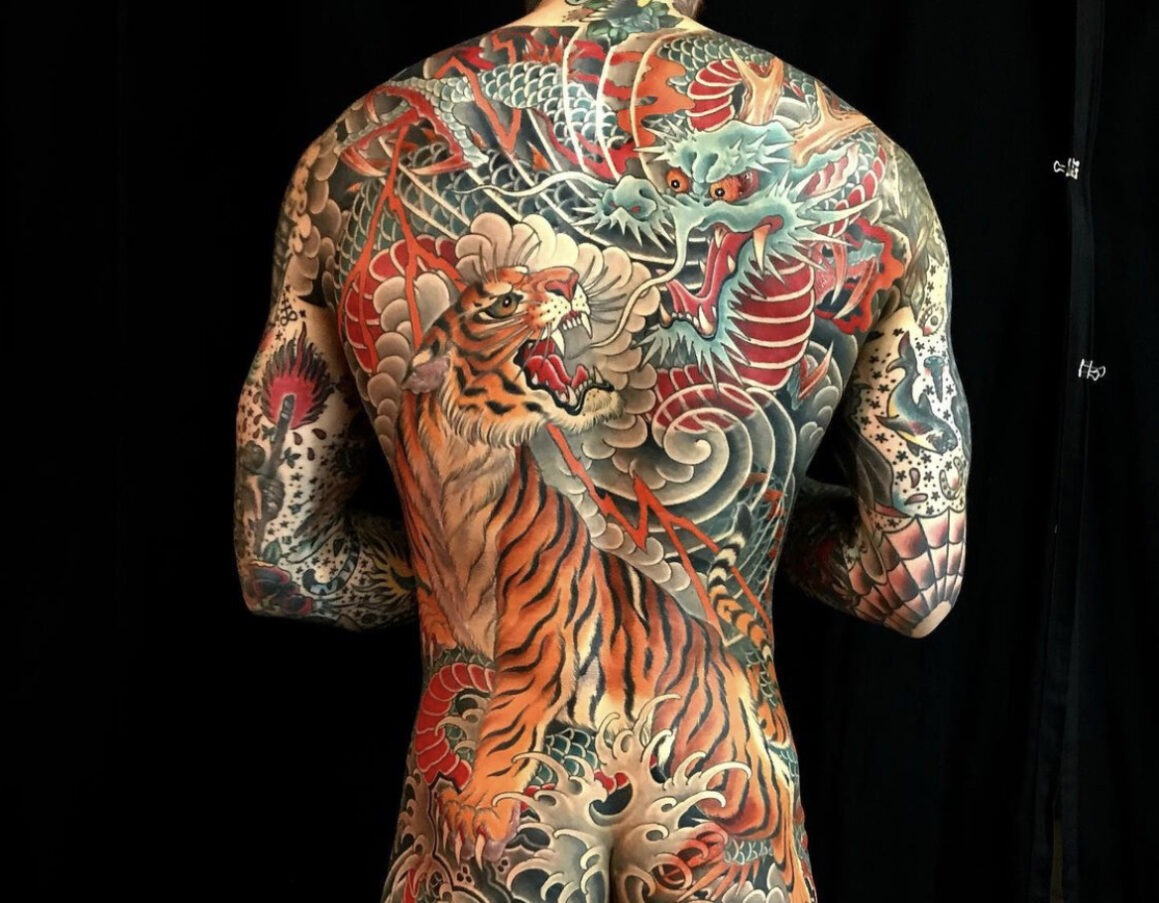 Anime
Yes. Anime tattoos are cool
About
This style gives life to characters from Japanese manga. These tattoos were done by anime fans to preserve nostalgic childhood feelings and memories and to materialize the love towards certain characters like Dragon Ball, Naruto, Sailor Moon, and others.
Origin
With so many anime and manga fans in the world, it is not surprising that anime tattoos rose in popularity very quickly a century back almost in 1920.
Design
When doing anime tattoos, artists generally reproduce the original character's style, respecting proportions and colors.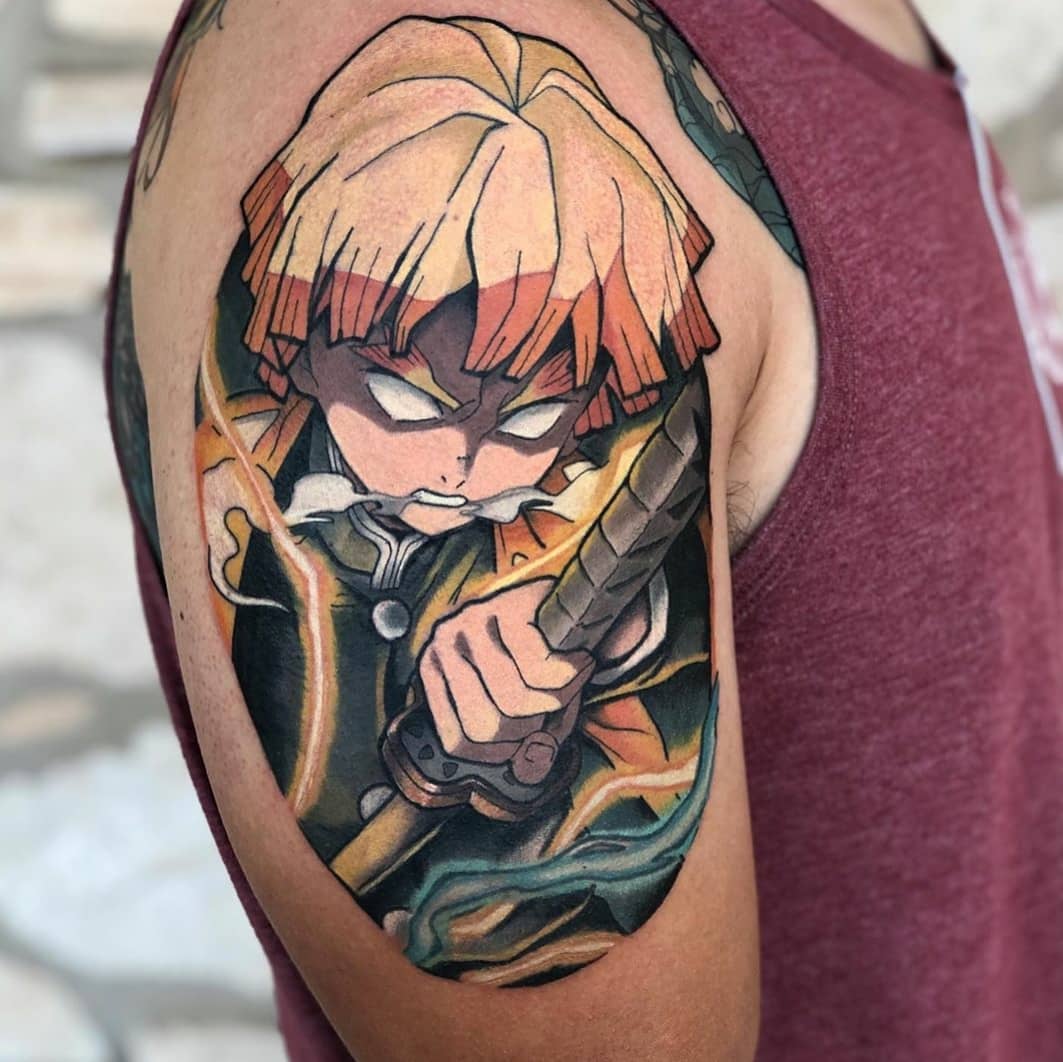 Lettering
Words, just like these
About
Lettering tattoo style is one of the most common tattoo styles, which refers to writing content using any language and letters. Therefore, any kind of numbers, words, and symbols are used with all types of fonts.
Origin
In addition to being one of the most common styles, the Lettering style is also one of the oldest tattoo styles. Sailors used lettering to mark significant dates and achievements, soldiers to mark their blood type, and to catalog prisoners. Nowadays, people use it to preserve memories of dates, mottos, excerpts from poems, romances, and holy scriptures, and to create homages to loved ones.
Design
For professionals, the challenge is all about typography, originality of the font, and consistency of the composition of the letters.
The content is chosen by the client and follows a style (font, serif, size, etc.) agreed with the artist's skills.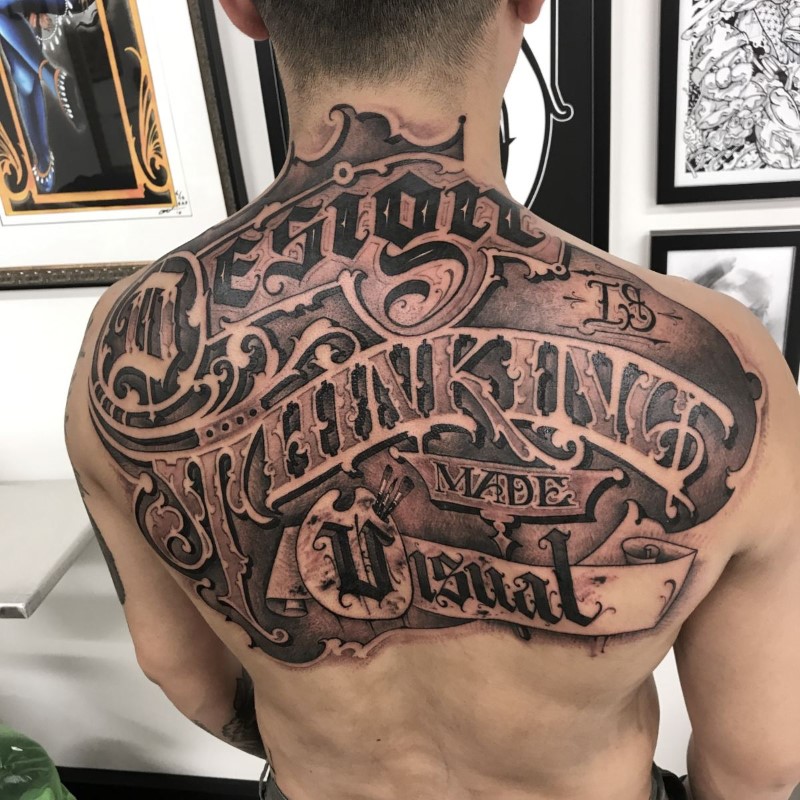 Minimalism
Less is more
About
A minimalist is an individual who likes to keep things very simple. Minimalism can be explained by the motto: "Less Is More". Minimalist tattoos are often done on invisible places of the human body, such as the inner lip, between fingers, and, behind the ears.
Origin
This tattoo style derives from the Minimalism art movement that follows the concept of focusing on what is essential and eliminating everything that is not.
Design
Minimalist tattoos are small, and thin, and are constructed with the most basic components: black ink and fine lines. The designs could vary between simple shapes, animals, arrows, constellations, moons, hearts, etc.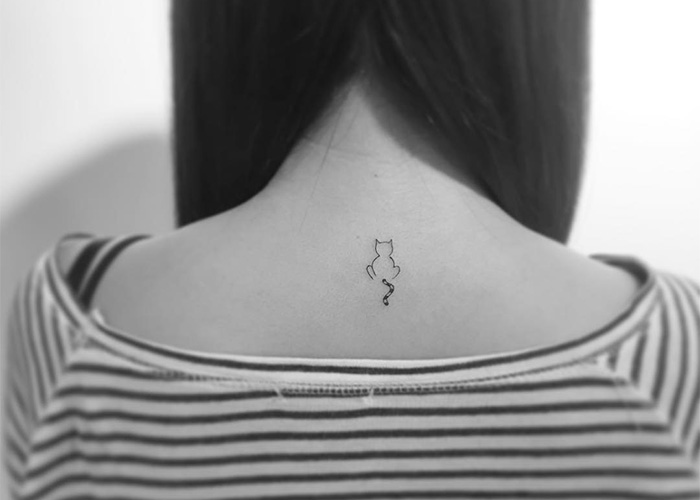 Fine Line
Elegance in its simplest form
About
Fine lines tattoos are elegant, discreet, generally monochrome, and are used to achieve a delicate look. Unlike colored tattoos where the skin needs to be penetrated deeper to fully absorb the color, fine-line tattoos are less painful and take less time to heal.
Origin
Fine line tattooing is a new style of tattooing. that was made possible by improvements in tattoo machines, inks, and needles. Thanks to ever-advancing tattooing technology, artists are now able to produce extraordinary details and add more special effects to their artwork.
Design
In contrast to the thick and bold lines of traditional tattoos, fine-line tattoos usually consist of clear straight curved thin lines that are elaborate but still minimal in appearance. They can include portraits or characters but also symbols and phrases. From the artist's point of view, the main challenge of doing fine line work lies in a very steady and accurate hand.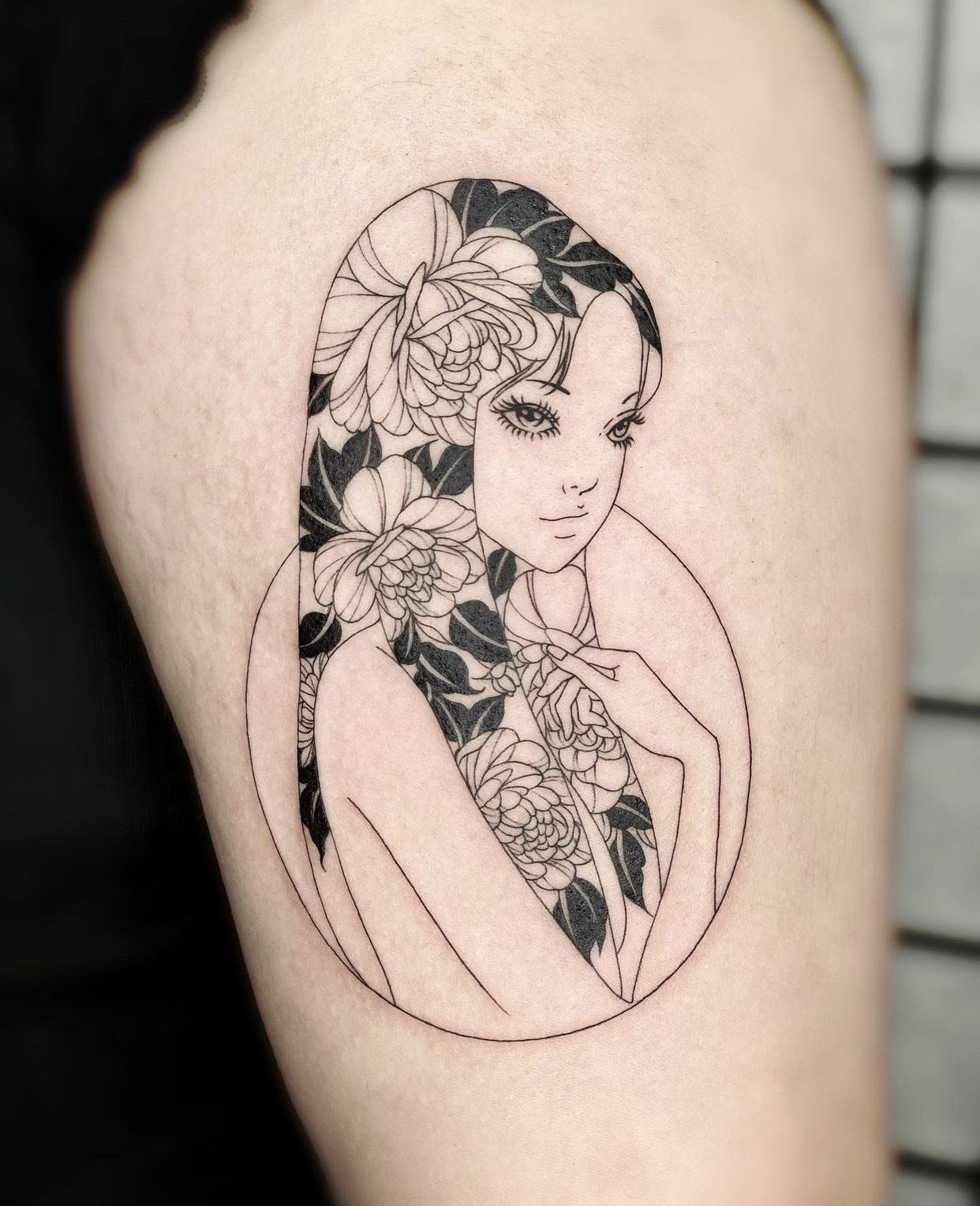 Realism
You could confuse it with a photo
About
The realism tattoo style is all about engraving reality on the skin, as accurately as possible. This style is one of the most challenging styles as it requires great attention to detail and most importantly, high drawing techniques to create tattoos could be easily confused with images.
Origin
Realism tattoos draw inspiration from the Realism art movement of the 1850s when artists began to move away from Romanticism.
Design
Portraits and depictions of animals are the most common themes for this style. To excel the Realism tattoos, artists must be able to conjugate ink color with the client's skin color to reproduce objects with photographic precision and dominate colors, proportions, light, contrast, and shadow, among many other drawing skills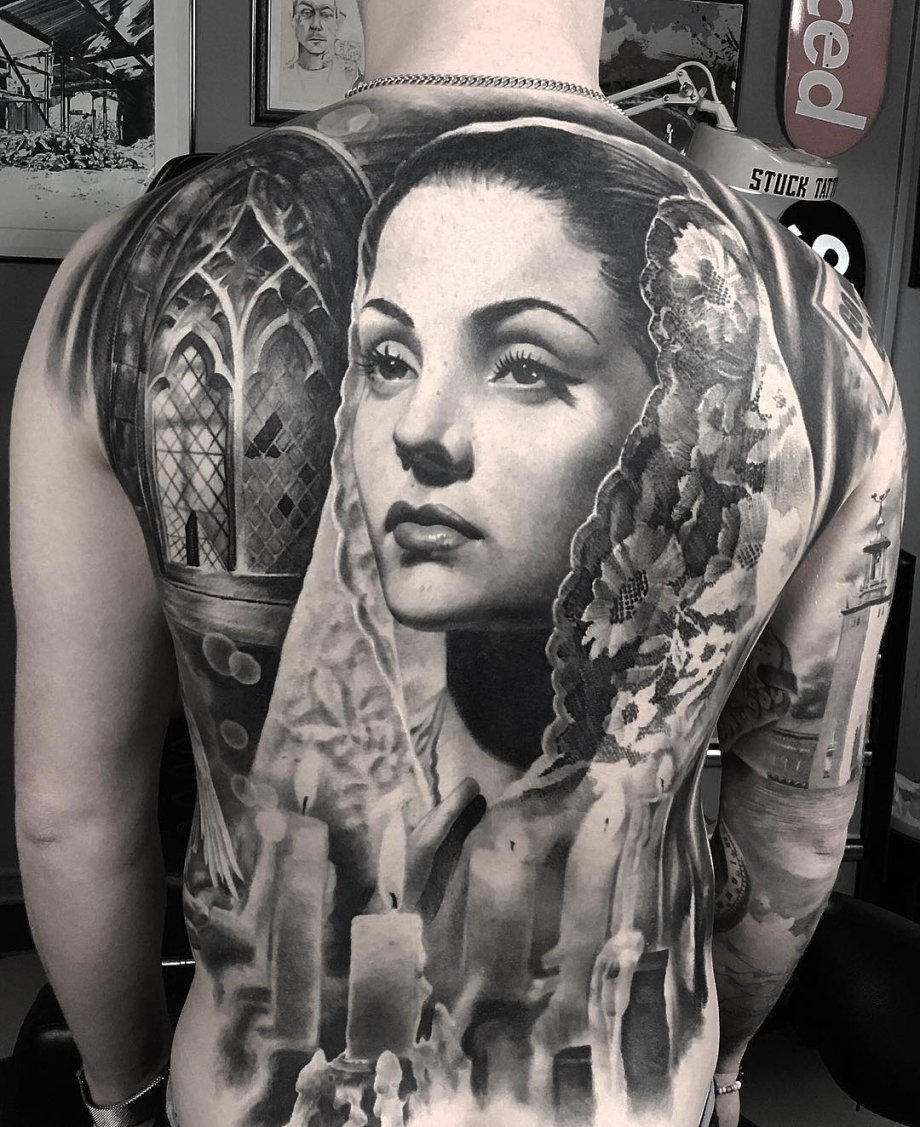 Micro Realism
Big ideas made small
About
Despite the number of tattoo styles that exist today, micro realism is probably one of the most popular among them. People love this style because it is realistic and small so they can get as many beautiful micro-realistic tattoos as they want.
Origin
Micro Realism tattoos also draw inspiration from the Realism art movement but they were on the rise since the hit of social media where they became the trend.
Design
Unlike popular opinions, the smaller the art is, the more complicated the detailing is. Micro realism style requires a lot of precision, time, and technical skills since it aims to use a variety of small details to create designs that look like a photograph. Most of the micro realism designs involve freakishly realistic portraits and common things like flowers or insects.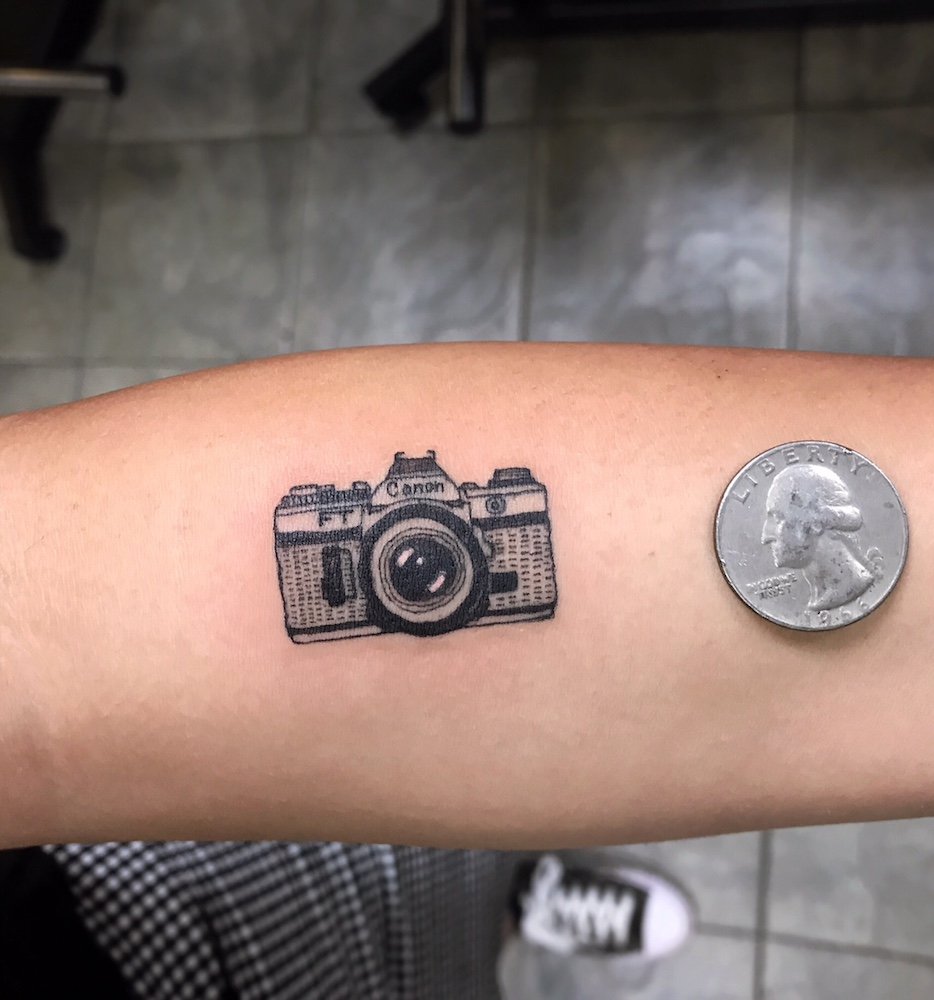 Surrealism
If Dali was a tattoo artist
About
Surrealism can be described as unusual, non-standard, exaggerated allusions, and all that seems to be logically incoherent. They often include absurd elements that are distorted into something that could be, but isn't. Ideally, surrealist tattoos ought to be aesthetically coherent and not chaotic or meaningless. To create a world that can sometimes be used to represent the unconscious mind, they balance elements of realism with elements of fantasy.
Origin
The style takes root in the Surrealism art movement in the 1980s and became popular when tattoo artists started creating their own on-skin surrealist images.
Design
These tattoos generally express individuality and critical thinking and they generally depict deformations and mixes between several species of animals (including humans or not), and elements of nature that do not exist.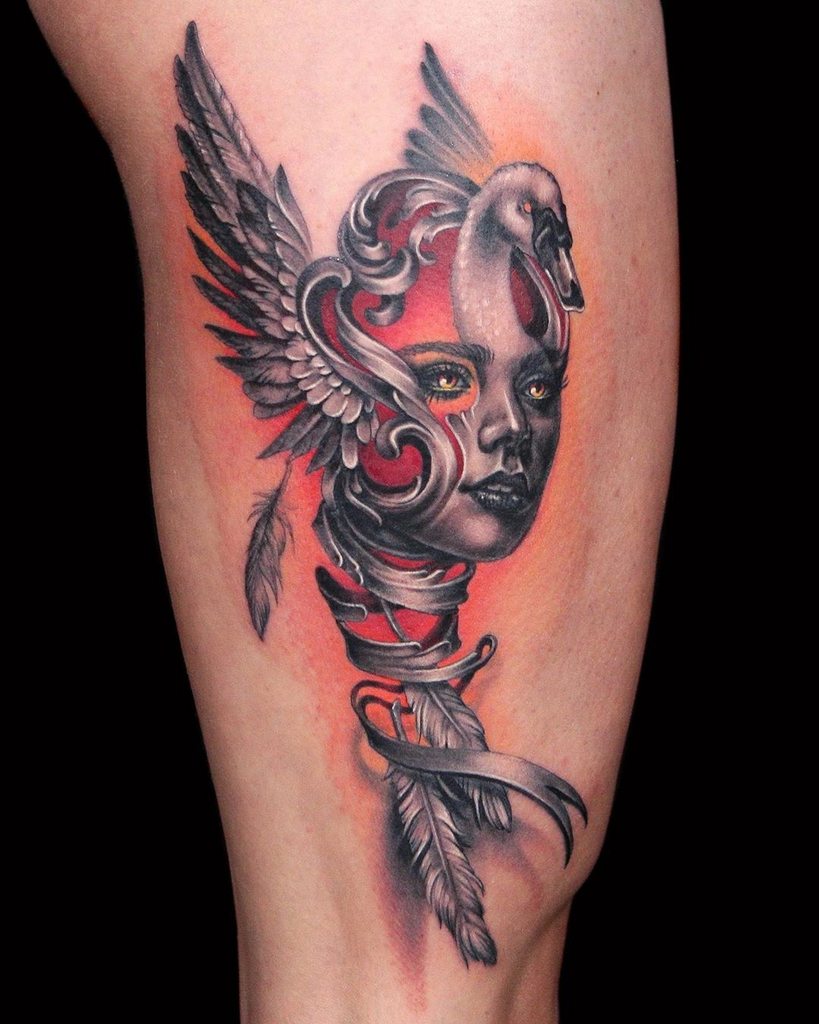 Psychedelic
Just got my trip tattooed, bro
About
From UFO'Ss to aliens to third eyes, this style can feature anything to capture a hallucinatory state of mind where anything can be seen and felt.
Origin
Amidst the counter-culture revolution of the 1960s and 1970s, psychedelic tattoos were first seen.
When young people began to break away from the conservative values of their parent's generation, many experimented with psychedelics and new artistic forms in an effort to break free from the constraints of the "old world".
Design
Colorful, fantastic, almost trip-like experience, this style is characterized by a combination of strong colors that spread and mix throughout the tattoo. Design rules do not need to be followed, and optical illusions are very welcomed.